Bid PRL's full framed door packages. Our cladded entries deliver many perks. They arrive with all hardware preinstalled, withstand heavy demands, improve weather control and grant maximum visibility. Available in 3 vertical stiles, our full framed doors are built with heavy-duty aluminum frames, adjustable weather stripping and no glass stops. Offering vast options, these cladded packages include your choice of door stile, finish, glass type, handle, lock, and optional panic device.
Full Framed Cladded Door Features:
Heavy-Duty Aluminum Frames: Withstand heavy demands
No Visible Glass Stops: Clean, minimal seam entrances
Adjustable Weather Stripping: Improved weather control
Standard Top & Bottom Rail Heights: 4″, 5″ & 10″
Accept Glass Panel Thicknesses: ¼" to 1″
Complete Entry Door Packages Include:
Full Framed Door Stile: 3" narrow, 4" medium or 5 ½" wide
Cladded Aluminum Finish: Oil rubbed bronze, Kynar paints or 316 stainless steel
Glass Panel Type: Tempered, laminated, IG, colored, sandblasted & more
Pull Handle: Standard, offset, C-pulls, ladder & locking ladder
Lock Option: Lever lock sets, deadbolts, electric strikes & more
Panic Device Style (Optional): Classic, Unique, Innovative & Advanced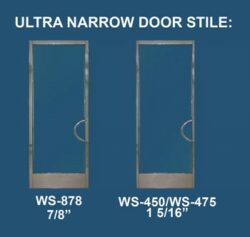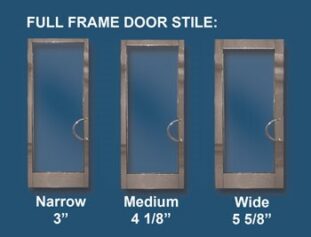 Full Frame Cladded Doors
Learn more about PRL's Full Framed Complete Entrance Systems.
Shop PRL's full framed door packages. Our cladded entries deliver many perks. Got a rushed job? Use our Urgency Program and get your materials right away! Learn all about it now. Why risk the wait?
FULL FRAMED CLADDED ENTRANCE DOOR & PANIC DEVICE
For Panic Hardware with strength and style, PRL Glass & Aluminum Emergency Exit Doors are the Industry leader!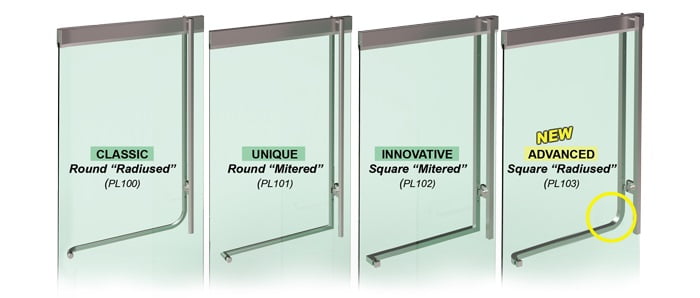 Fastest Lead-Times in The Industry!
PRL Glass Systems, Inc.
13644 Nelson Ave
City of Industry, CA. 91746
800-433-7044
For estimates & orders
You May Also Like: