ROUND TUBULAR BAR WITH RADIUS CORNERS
Get the facts about PRL's Classic panic device. In this post, we answer 4 Q&A's to make your ordering easier. Designed for emergency fire exit doors, this L-shaped interior push pad is generated with round tubing and traditional radius corners. Our Classic panic device can be used on multiple egress doors. Find out which ones below as well as how many finishes you can get, what sets our crash bar apart from the others, and more. Make your panic device count. Buy now!
How Do You Render the Classic Panic Device?
Manufactured in-house with durable stainless steel
Crafted with round tubing & traditional radius corners
Housing is only 1 ¼" in diameter
What Sets This Crash Bar Apart from the Others?
Strongest push pad on the market!
UL certified & tested to 2.0 million cycles
Available in top & bottom latching designs
Accommodates heavy glass exit doors up to 120" tall
Which Egress Doors Can I Bid for Your Classic Panic Device?
Frameless all-glass
Full-framed cladded
Ultra-narrow cladded
Aluminum
Can I Quote a Variety of Push Pad Finishes?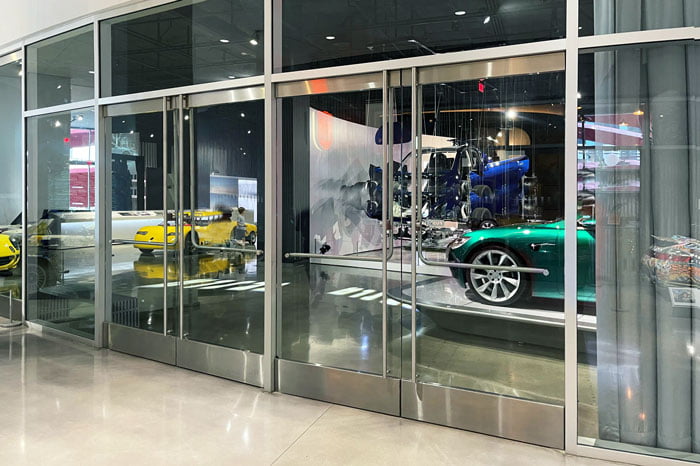 Purchase PRL's Classic panic device. We answer your questions to make ordering easier. Get simple, hassle-free shopping! Using our online portal, you can bid any time of day without long lines or phone delays. Check it out!
Browse our enclosures, hardware, handles and more. In addition to Showcasing our entire line of shower products, our catalog includes all specs and features for each system.
Download our digital Catalog!
 
Fastest Lead-Times in The Industry!
PRL Glass Systems, Inc.
13644 Nelson Ave
City of Industry, CA. 91746
800-433-7044
For estimates & orders
You May Also Like: