Need info about PRL's rapid dryset door rails? Below we answer 5 all-glass door hardware FAQ's. Producing all aluminum extrusions in our facility, we know framing materials. These dryset door rails offer vast benefits. You can order 8 styles, you'll find out which glass door thicknesses they accept and how many finishes you can order. Made in standard and custom lengths, you'll also discover what door rail heights you can get for your entrance projects.
What Benefits Do Your Rapid Dryset Door Rails Offer?
Interchangeable faceplates make field adjustments effortless.
Rails accommodate any type of all-glass doors
Sold with & without locks
Get them fast!
Why Do Interchangeable Covers Make Door Rail Adjustments Easy?
No door or rail removal is required.
Just slide in our convenient covers
Change finishes, replace damaged covers & adjust door sizes in a flash!
Which Type of Hardware Can I Use with Rapid Dryset Door Rails?
Any type of all-glass door hardware. Examples Include:
Balanced & automatic door hardware
Mechanical & electrical access controls
Standard hydraulic swing door controls
And more!
How Many Rapid Dryset Door Rail & Cover Finishes Are Available?
Door Rails:
Brushed & polished stainless steel
Satin & polished brass
Clear & bronze anodized
Mill & custom
Covers:
Cladded & anodized
Kynar paints & custom powder coats
Can I Order Various Door Rail Heights, Lengths & Glass Thicknesses?
Heights: 2 ¼", 4 ¼", 6", 10 1/8" & custom
Lengths: 36" & custom
Glass Thicknesses Accepted: 3/8", ½", 5/8" & ¾"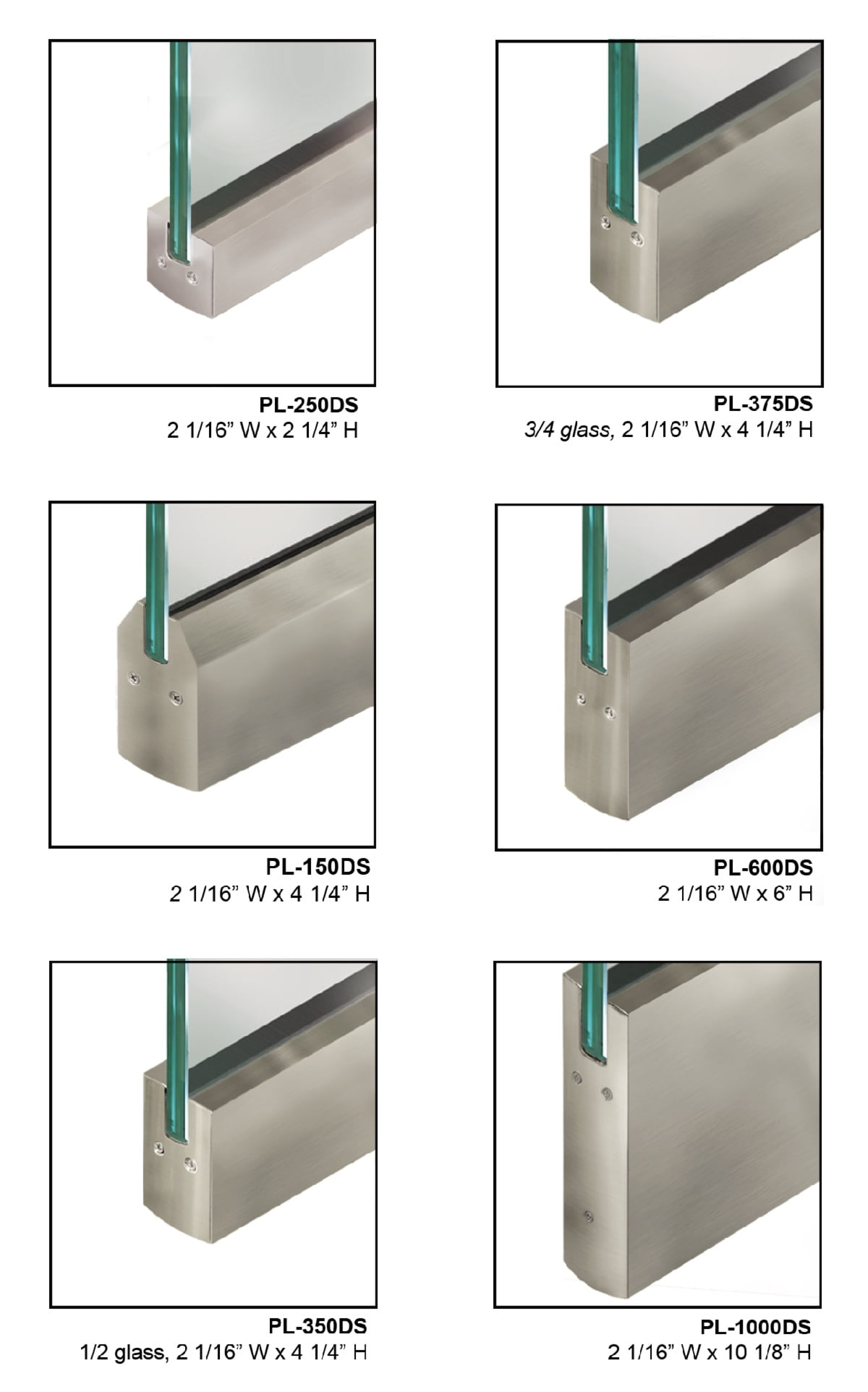 Rapid dryset door rails. Learn all about them at PRL! Shipped in 24hrs, there's no reason to shop anywhere else. Team with us and meet your MBE spend requirements! Certified since 2017, you'll see why we're the right choice.
Shop PRL's Dryset Sidelite Rails for the Best in All-Glass Framing.
DID YOU KNOW?
PRL is now a certified Minority Business Enterprise (MBE).
Be on the lookout for jobs that will require this MBE vendor status because it will help give you the edge in obtaining larger projects!
Learn More
Fastest Lead-Times in The Industry!
PRL Glass Systems, Inc.
13644 Nelson Ave
City of Industry, CA. 91746
800-433-7044
For estimates & orders
You May Also Like: