Need glass railing panels customized for your next project? Shop at PRL! Performing the finest glass fabrications with laminated safety glass. Meet the aesthetics and all the safety codes. You can quote oversized handrail panels with custom edging, compound geometric shapes, sectional glass balusters, and more. Offered in diverse glass types, sizes, and thicknesses, our glass guardrail panels are ideal for many railing systems. When you order with us, your handrail panels arrive with all holes, cut out, out of square, and ready to install. Don't let complicated designs stop you from achieving your vision – PRL specializes in handling complex, intricate design requests!
Glass Glass Panels and Fabrications:
Standard & oversized panels
Compound geometric shapes
Precise holes & notches
Custom edging & cut-outs
Handrail & Guardrail Glass Panels:
Sectional glass curved railing panels
Compound-shapes with multiple holes
Oversized guardrail panels with custom edging
Sectional glass handrail balusters
Glass Sizes & Thicknesses:
Tempered Sizes: Up to 110" x 190"
Laminated Sizes: Up to 96″ x 180″
Standard Thicknesses: ¼", 3/8″, ½" & 9/16″
Custom Thicknesses: ¾" to 3″
Glass Railing Panel Types:
Clear tempered & clear PVB's
Structural SentryGlas® interlayers
Spandrel & laminated colors
Textured, glue chipped & sandblasted designs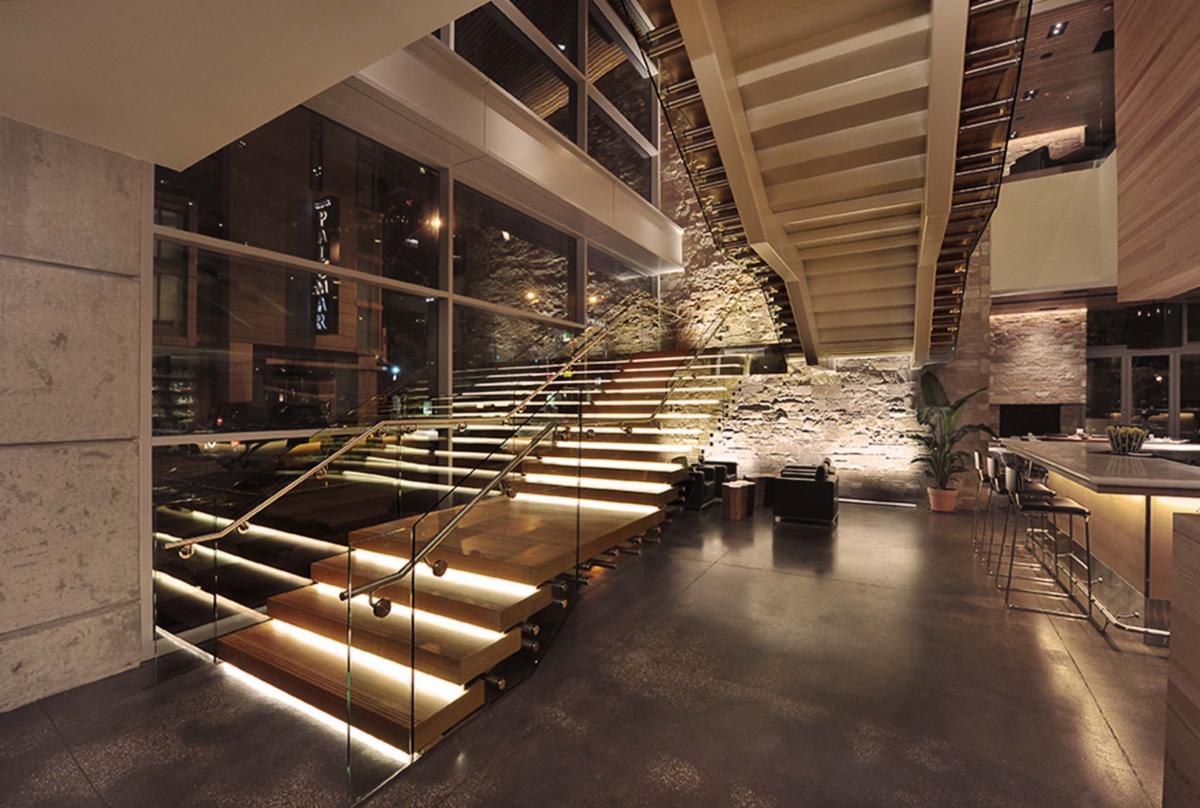 Specify glass railing panels at PRL! Shop where you can customize them your way. Did you know? You can download a variety of our CAD, BIM and specs right from PRL's ARCAT® page. Don't miss out. Get them in a flash on your device!
Custom Laminated Glass with the fastest lead times in the industry.
We deliver the highest quality LAMINATED GLASS PRODUCTS Learn More, we have what you're looking for LAST WEEK FOR SPECIAL PRICING!
GET 20% OFF YOUR BASE SHOE OR TOP CAP WITH YOUR CUSTOM GLASS YOUR ENTIRE BASE SHOE AND TOP CAPS STOCK LENGTH PURCHASE*
10% OFF YOUR GLASS ORDER* when you buy the railing system with the Base Shoe or Top Cap.
Valid Until September 30th, 2023
*Contact us for more details, Restrictions may apply to product availability, time frame, or other terms and conditions.
Download PRL's DIGITAL HANDRAIL CATALOG
Find out everything you need to know about our systems, components, protective shields and more.
VIEW PRL's HANDRAIL CATALOG
Fastest Lead-Times in The Industry!
PRL Glass Systems, Inc.
13644 Nelson Ave
City of Industry, CA. 91746
800-433-7044
For estimates & orders
You May Also Like: